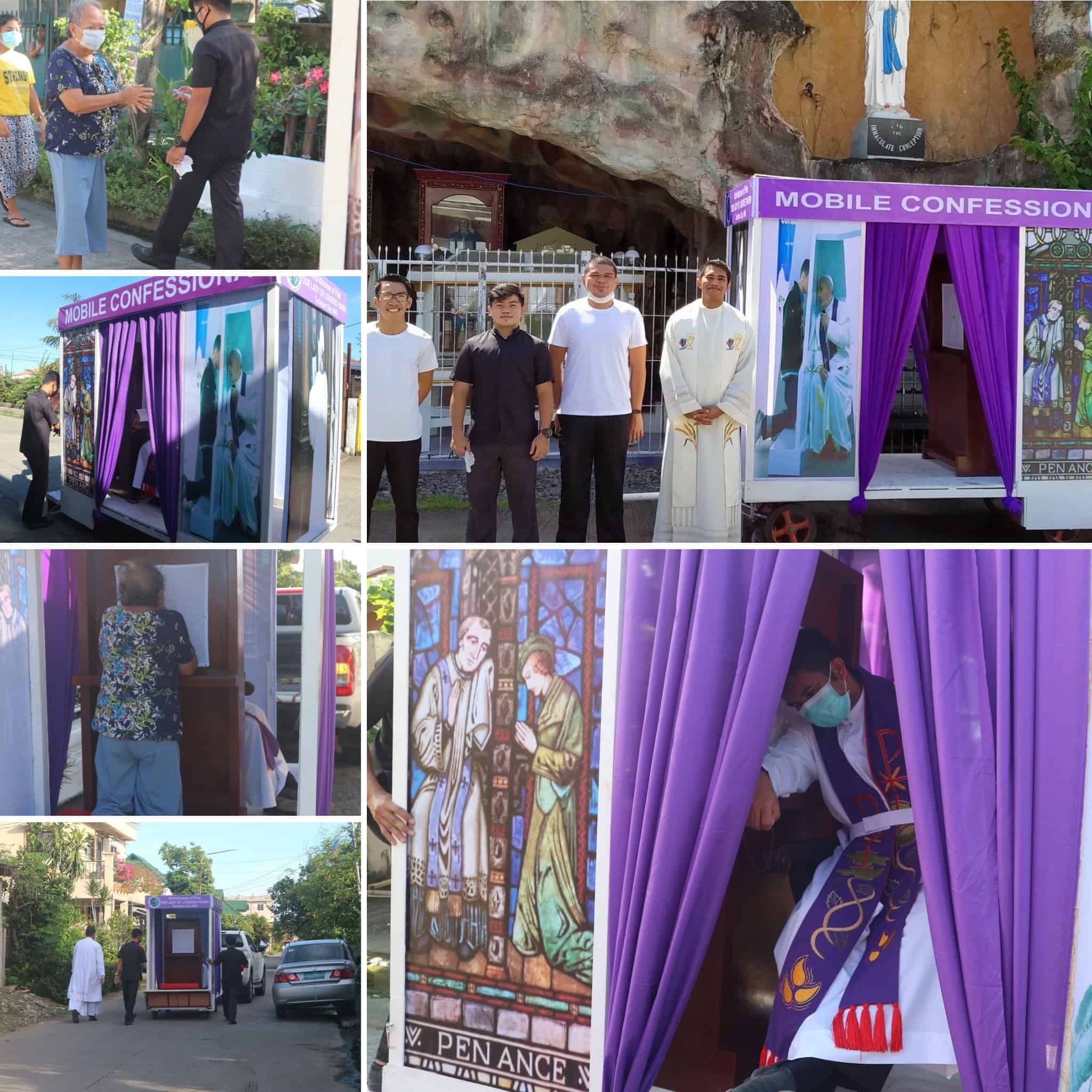 TACLOBAN, CITY – COVID19 has changed the way Catholics practice the faith. At our Lady of Lourdes Parish, Tacloban City, in particular, the faithful expressed how they hunger for the grace of the sacraments since they have been deprived of it even before Holy Week. From this human need of the faithful, the idea of a mobile confessional was born.
In this challenging time, the Church can continue to be an instrument of transformation, even if it means visiting the faithful in their homes. According to the parish, since the food courier industry is becoming an essential part of our new normal, the Church can also satisfy the spiritual hunger of the faithful by making the Sacrament of Confession available at their homes.
Aside from this, this is part of the parish's move to prepare for two great feasts of the Church, namely the Solemnity of the Ascension of our Lord (May 24) and the Solemnity of Pentecost (May 31). Every afternoon the mobile confessional makes its way through the streets of the parish, part of which is the largest housing subdivision of the city.
Moreover, this is in line with the new liturgical guidelines of the Catholic Bishops' Conference of the Philippines (CBCP) about the Sacrament of Confession in this new normal condition dated May 16, 2020. His Excellency, The Most Reverend Romulo Valles, CBCP President, wrote: "Although confessions may be heard in the parish office, it is preferable that they be heard outdoors, where there is better circulation of air and additional space for safe distance between the confessor and the penitent."
Other safety protocols are also observed, such as the wearing of facemasks by both the confessor and penitent, social distancing for those waiting in line for confession, and the sanitation of both the hands of the penitents before confession and the confessional as well after individual confession is made.
With the elderly and those under 21 years old still restricted from going out of their homes, this initiative helps foster greater pastoral charity not only to these people but also to the pregnant and the sick who are also considered vulnerable in this pandemic.
– Sem. Ian Paulo S. Gonzaga, for Our Lady of Lourdes Parish Media Office