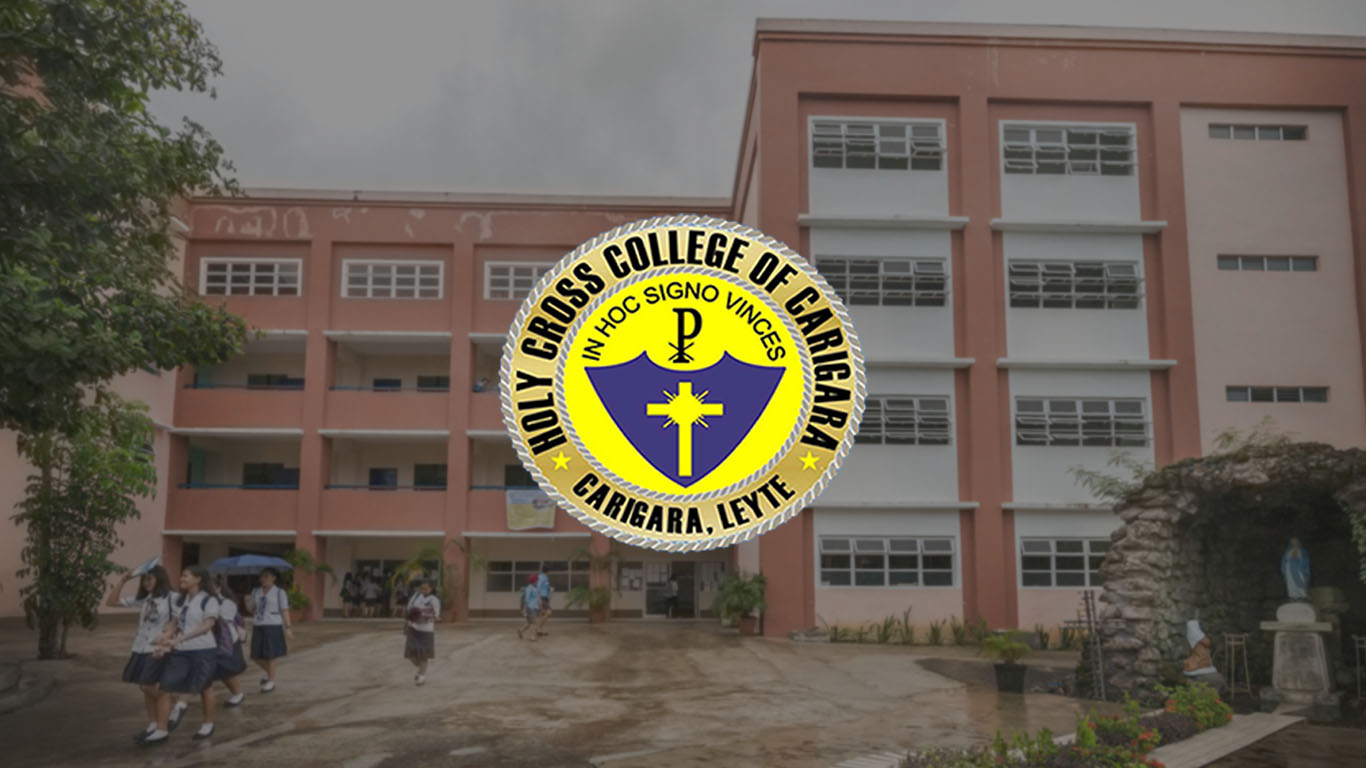 HOLY CROSS COLLEGE OF CARIGARA
"You're Loved and All You Can Be."
July 25, 2020
Dear Students, Parents, Guardians, Alumni and School Community,
Thank you for your loyalty to your alma mater, Holy Cross College of Carigara (HCCC)! We have already enrolled 891 students for the high school department, even as we just opened enrollment for the college department. It is 87% of our targeted studentry- 30 days before we roll out our program for the school year 2020-2021.
The Covid 19 outbreak has put to a stop so many activities which we normally do and enjoy. But HCCC stands with DepEd's call to exhaust all means "to guarantee the safe and continued learning for Filipino children by August 24, 2020." We also believe that "learning is a child's right and education is an investment for the future, not only of each Filipino, but also of the nation."
DepEd requires 'private schools to have a learning continuity plan (LCP) showing alternative delivery modes of learning when face-to-face learning is not allowed.' (DepEd Order# 13, s.2020). And to implement these multiple delivery modalities, blended learning and distance learning [are deemed] major options; (DepEd Order# 17, s.2020).
Questions we are asked at HCCC: Is your school ready? Do you have the technology and other required capabilities? Our answer is: SURE, YES!
WE at HCCC pride ourselves on hard work at meeting the moment's challenge! We also understand the science of learning, aided by modern technology. We have invested to become a 21st century smart school. When HCCC opens on June 24, 2020, we promise our students that they can experience firsthand the future of schooling, namely:
1.) Access to our intuitively costumized online HCCC classrooms.
2.) 'Read-All-You-Want-All-the-Time' by our e-books in our digital library.
3.) Perform classroom tasks and see grades by our user-friendly platforms.
4.) Engage their teachers by our all-accessible faculty portal.
5.) Do transactions with our registrar or bursar on-line.
6.) Watch organized fun by our virtual auditorium.
On top of this, we will also provide learning modules for offline learning. We know that there is no adequate susbtitute to parents' role when it comes to rearing their children. But we will let our teachers, who are all professionals, teach your children the curriculum and other academic skills. We have provided you, parents, a digital portal for you to assess the learning progress of your enrolled children. We also have not increased your tuition fee, we even have offsetted most fees, but we just ask for your subsidy for our new digital infrastructure.
HCCC beckons you to divine hope that springs eternal. God's goodness brims over and forever, all we need is our believing imagination and surely enough, our honest work. See you all in our New HCCC Digital Campus!
Most respectfully,
Ric Marpa
School Director