Colegio De San Francisco Javier Inc.
Our Vision
Colegio de San Francisco Javier Inc.(CSFJ) is an audacious Christ-centered Educational Ministry committed to empowering communities of learners into inner-directed Vincentian leaders and advocates of persons who are poor.
Our Core Values
Advocacy for Persons Who are poor

Respect for Human Dignity

Compassionate Service

Co-Responsibility

Simplicity

Commitment to Excellence

Solidarity

Social Commitment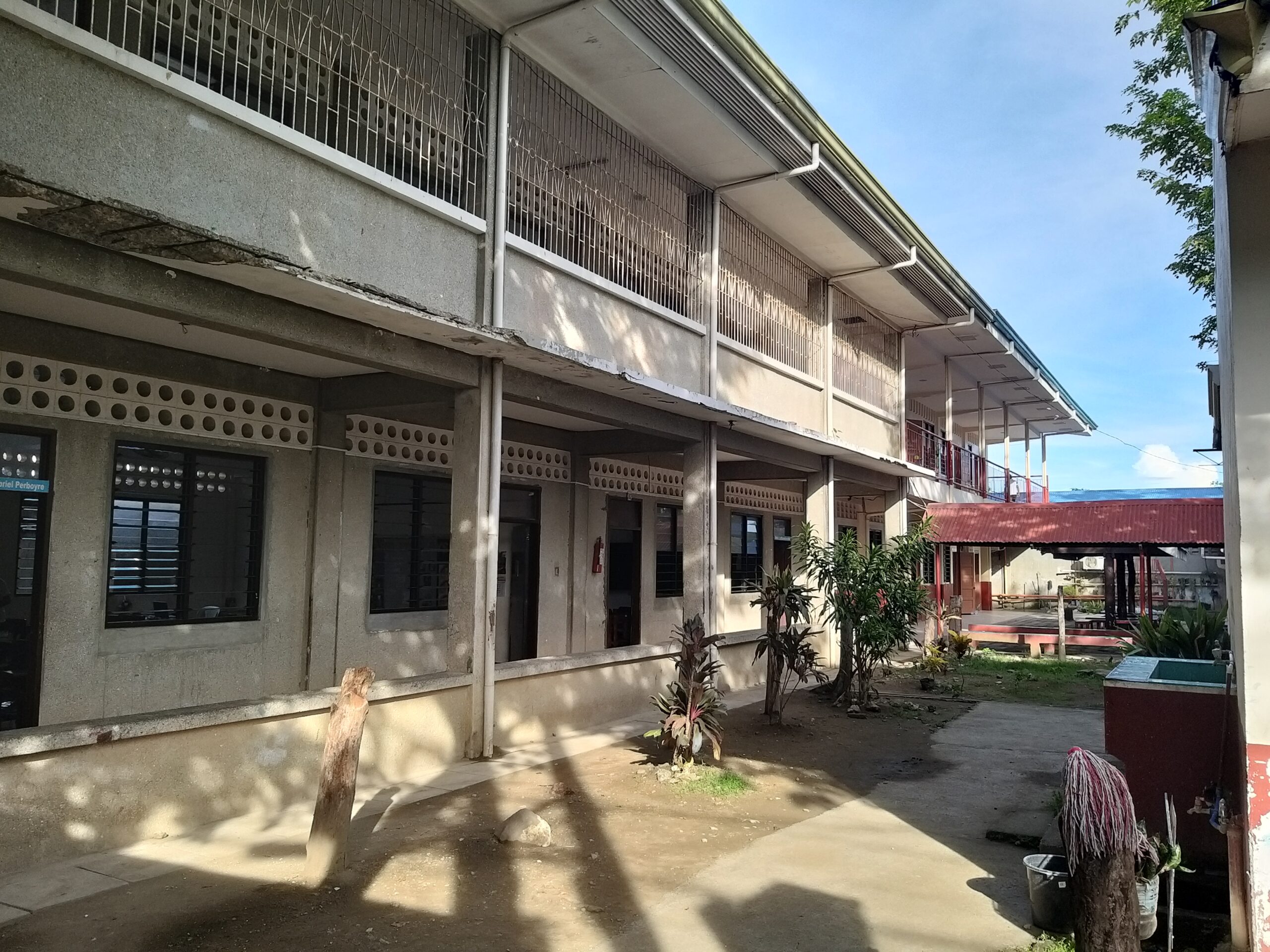 Our Mission
Courageously pursue value innovative educational programs and services anchored in Christ.
Interdependently accelerate leadership and professional development through continuing education and intensive Vincentian Formation.
Synergistically facilitate the integral development of the learners towards transformation through current researches, relevant curricular offerings and responsive community extension services.
Relentlessly generate a new breed of self-directed, environmentally-caring global Vincentian leaders.
Ardently support one another in sustaining the shared mission.
Underpinning Core Values
Faith/Risk/Vision- by consistently living out the values that are considered life-giving even at risk of the one's life

Prophet- by steadfastly communicating the truth about global justice issues and human rights leading others to transcend beyond limited awareness to perspective of elf and the disadvantaged.

Innovation/Pioneerism- by introducing and originating creative ideas through current researches/studies.

Synergy- by continuously building harmonious so that the outcome of the group surpasses the total abilities of each individual member.

Interdependence- by acting on the awareness that personal and institutional cooperation is always preferable to individual decision-making.

Research/Originality/Knowledge-by systematically investigating the nature of truths and principles for the creation of new insights and awareness which can be helpful in the attainment of the shared mission.

Community/Personalist- by maximizing independent creativity and interdependent cooperation to achieve quality commitment to the CSFJ evangelizing mission through Catholic Education.

Community/Supportive- by creating a group of peers for the purpose of ongoing mutual support in creative enhancement of each individual.

Care/Nurture- by supporting the learners physically and emotionally in various stages of development.

Mission/Objectives- by establishing organizational goals and executing long term planning that consider the need of society and how the organization contributes to those needs.
Our School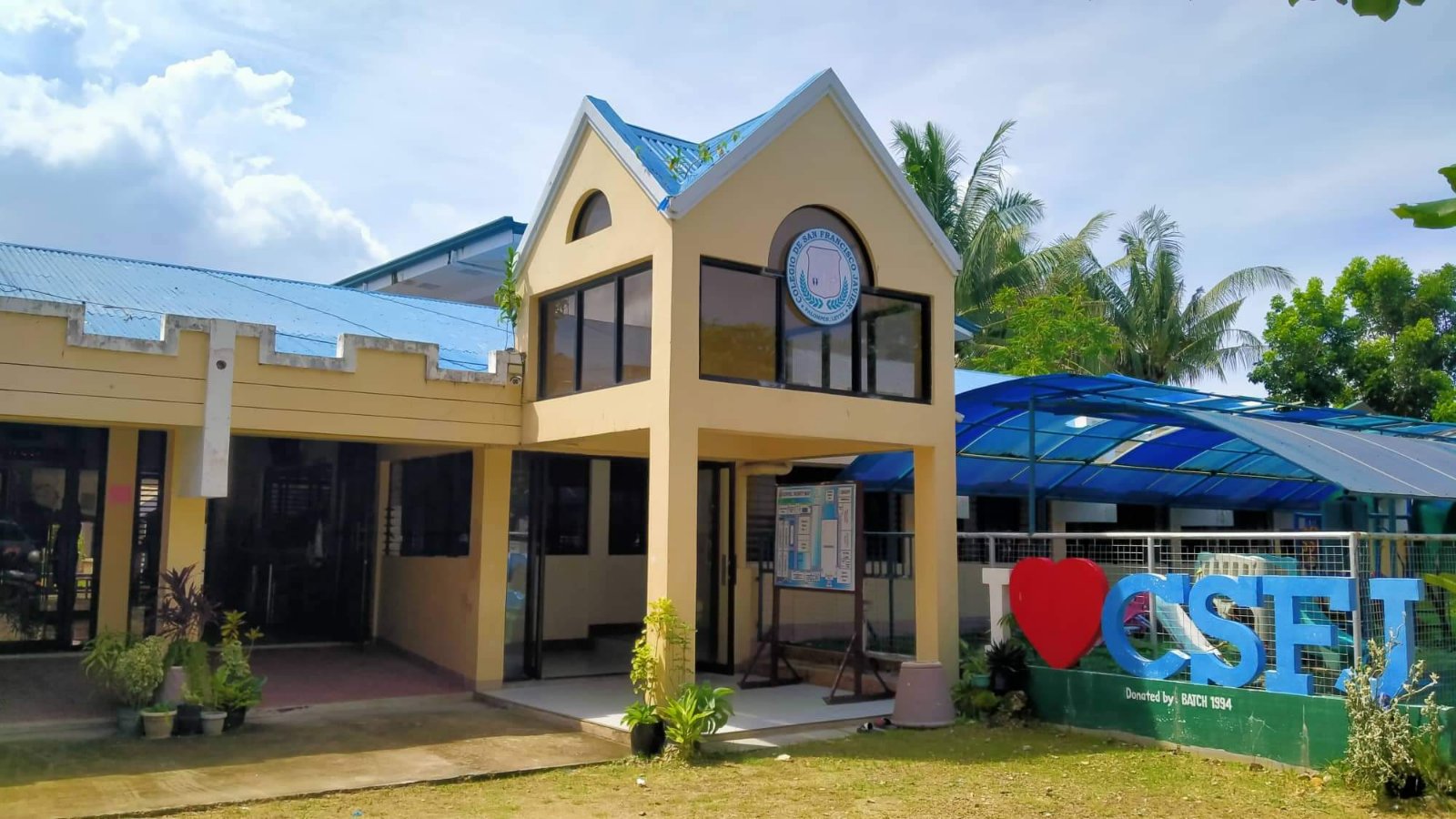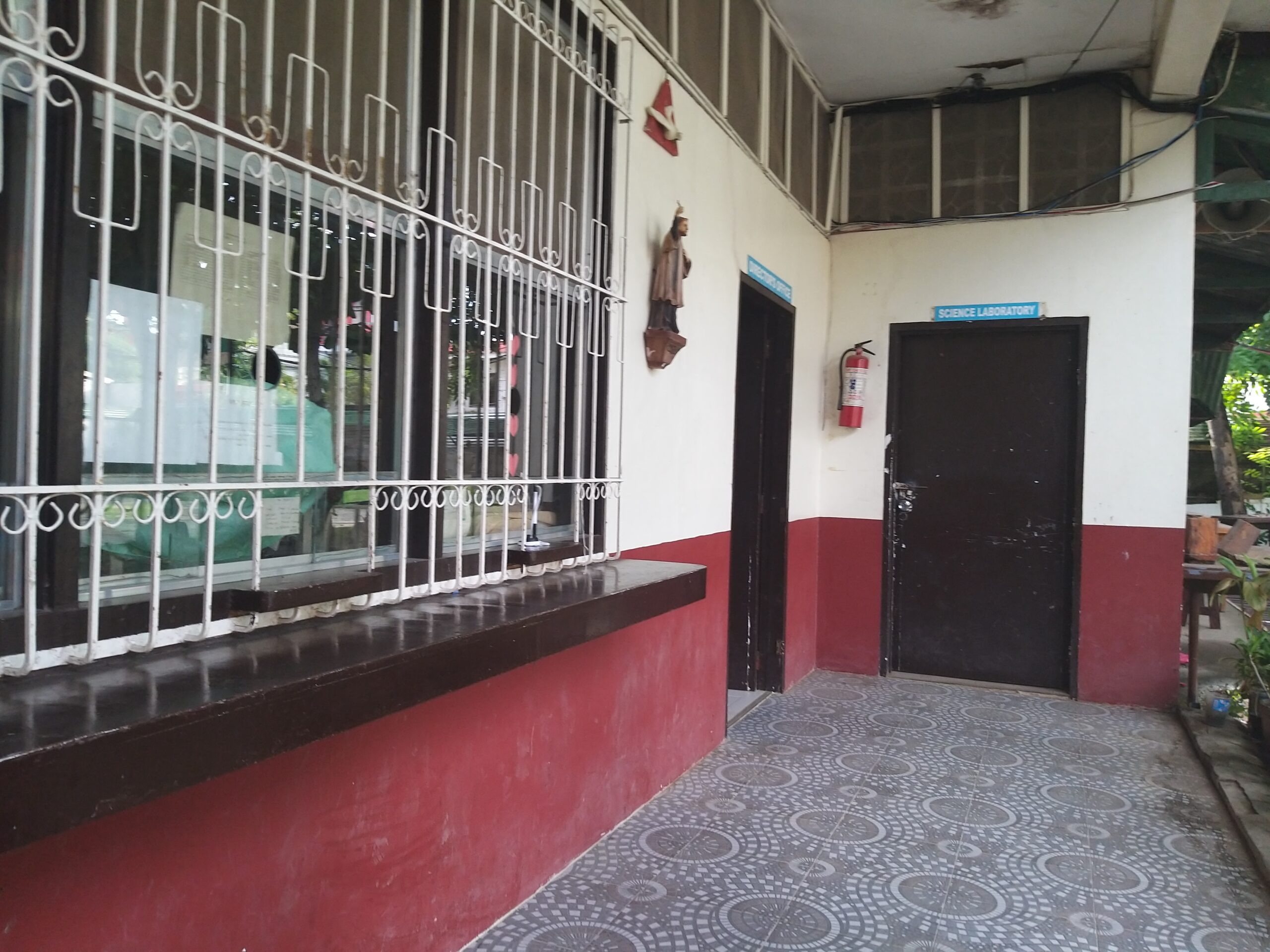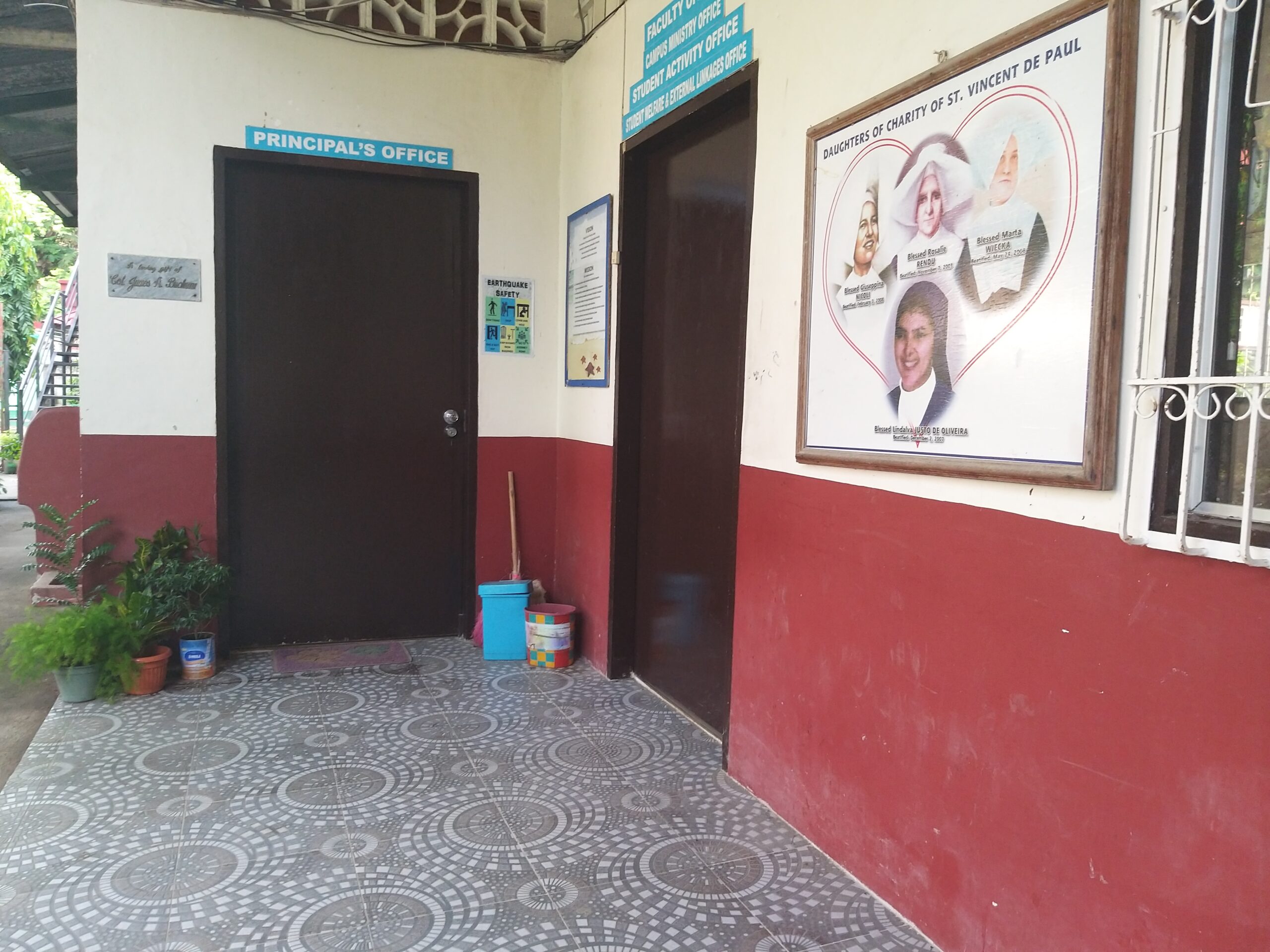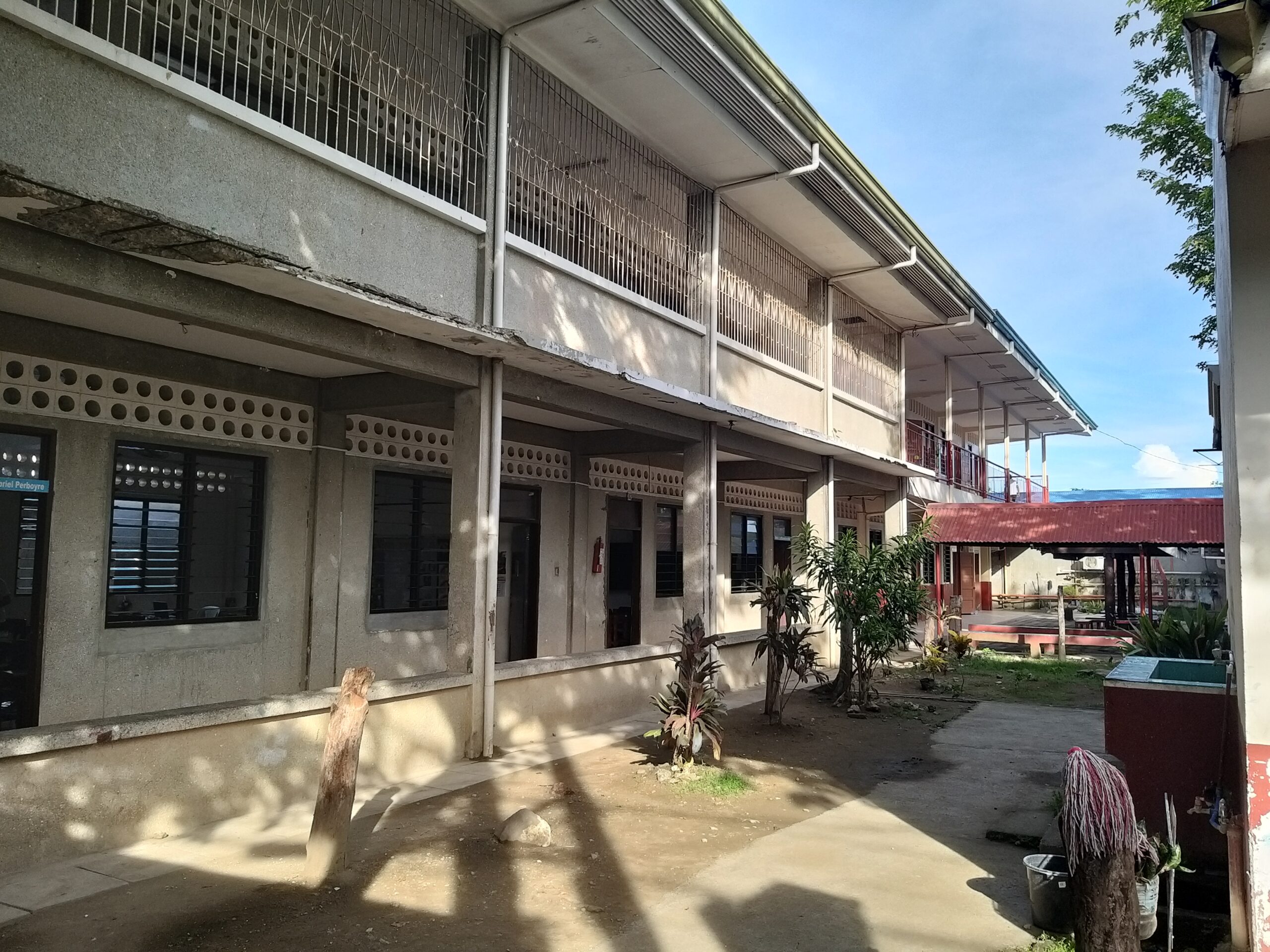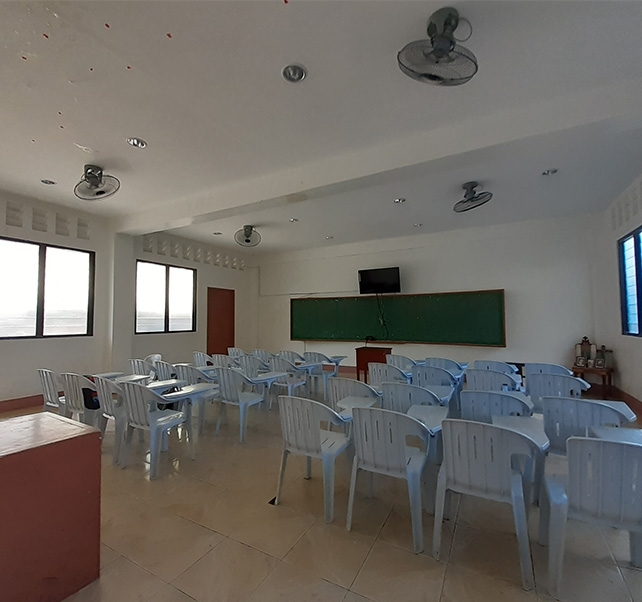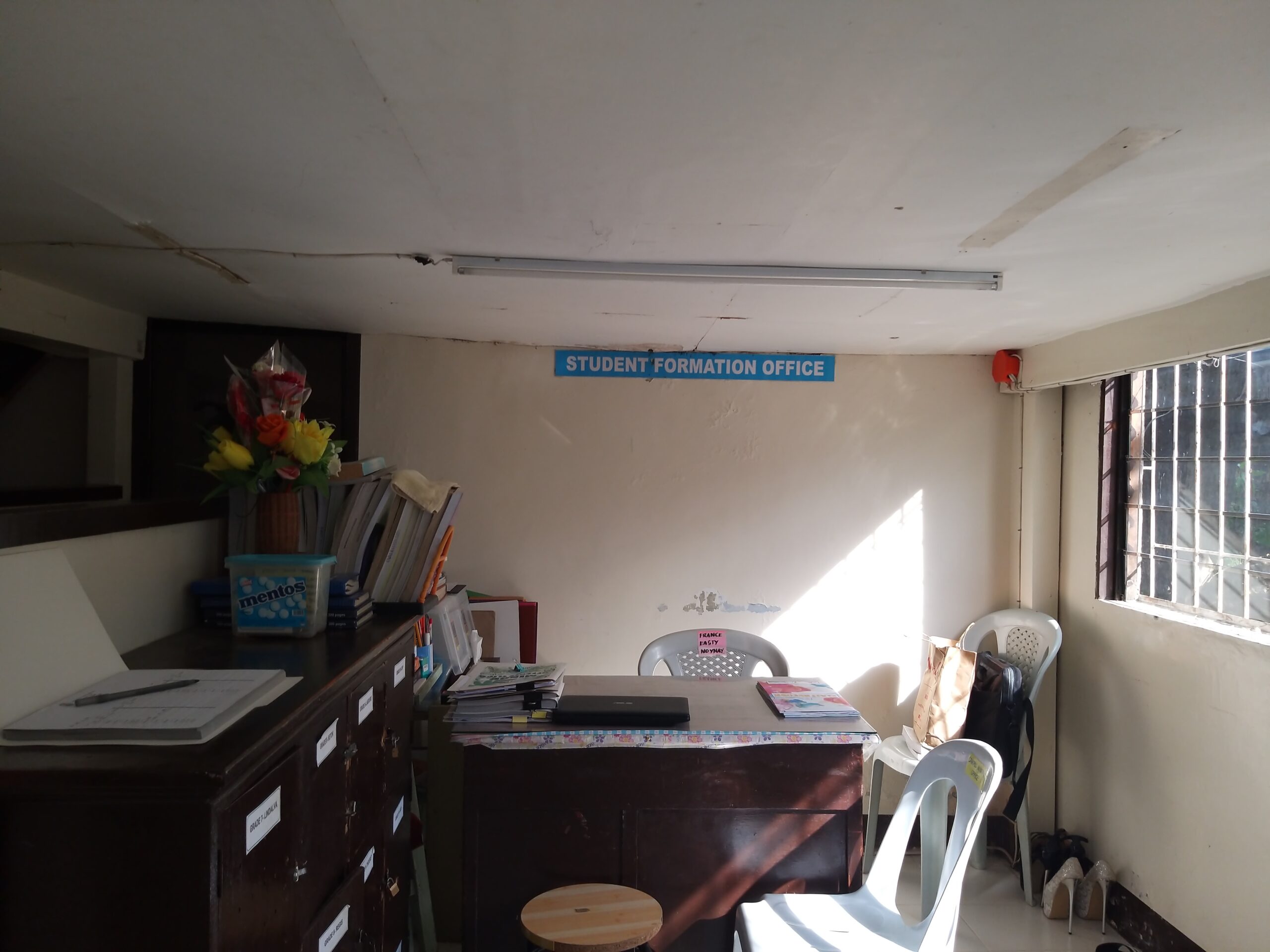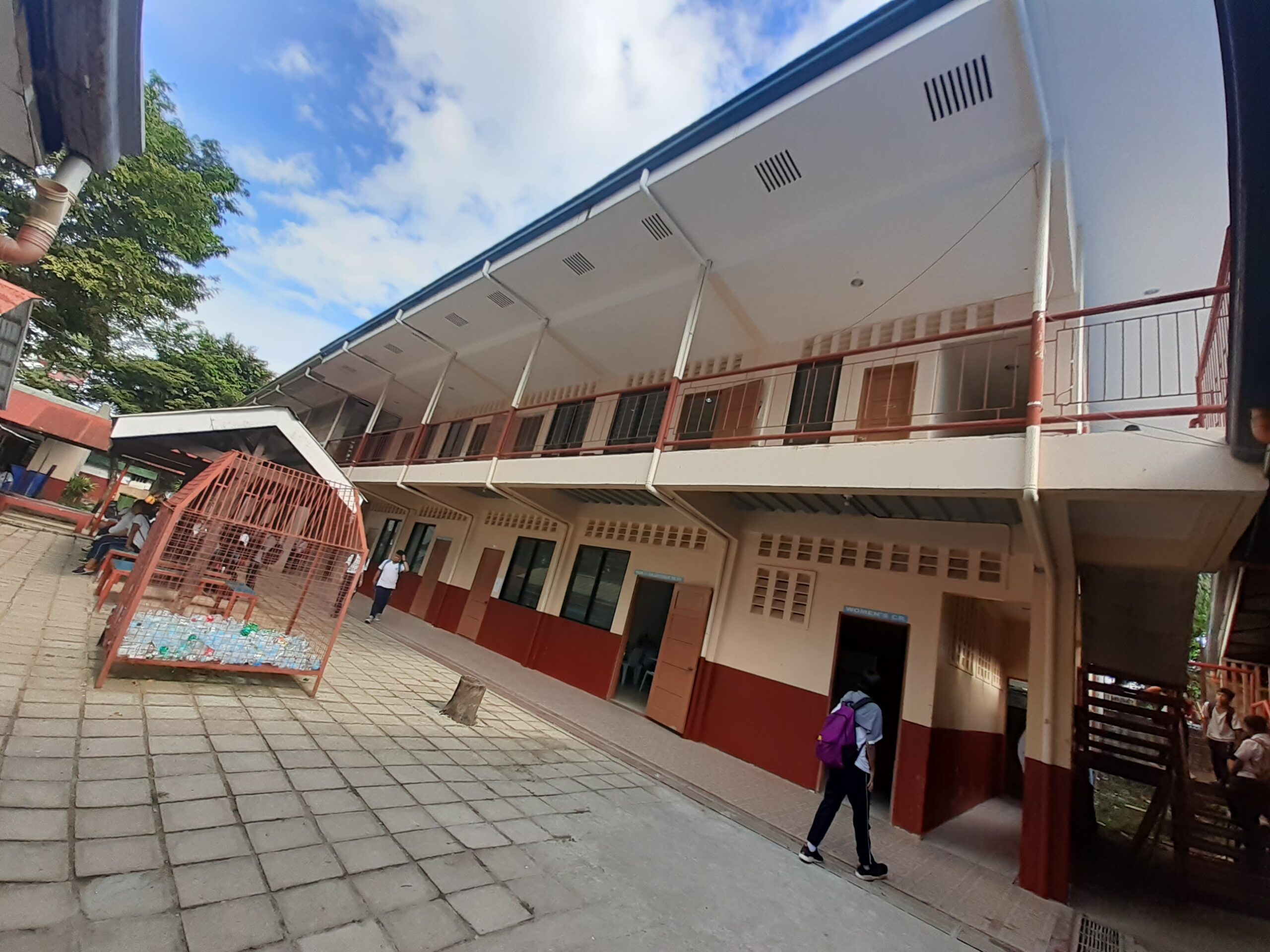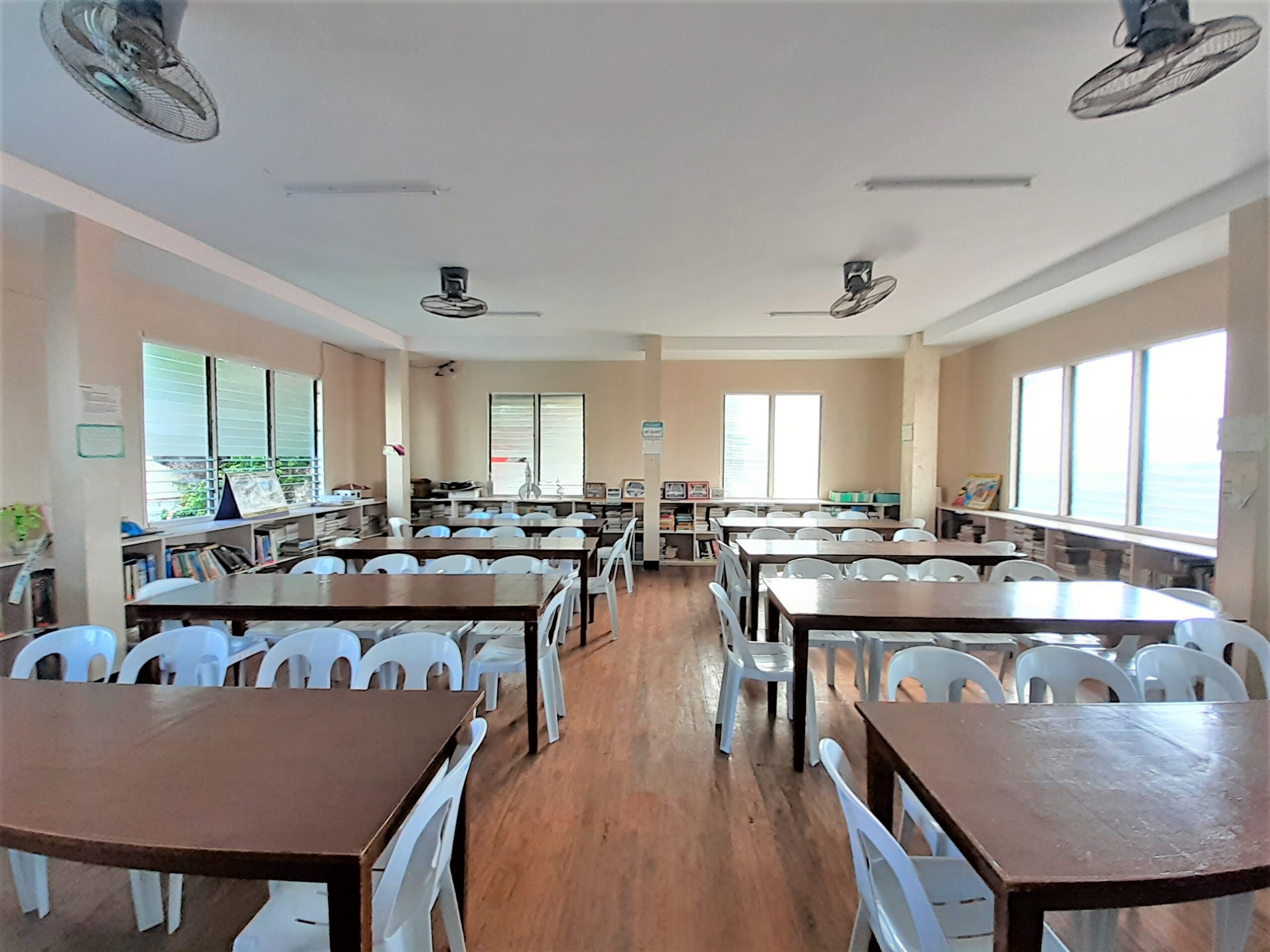 The essence of the mission of the DC in schools is to communicate the good news of salvation in Jesus Christ encountered and served in the less fortunate. Guided by the spirit of Sts. Vincent and Louise, the D.C. urges by the teachings, which held in honor by the church today find themselves in a catholic school, so they have known and seen this human God among the poor.
Palompon is a Municipality located in the province of Leyte in Region 8. (it is 124 Km. road distance from Tacloban, City, 61 Km from Ormoc City and 75 Nautical Miles from Cebu City – 5 hours to travel). The coastal town endowed with a beautiful harbor, has 50 strong and dependable barangays. Each barangay is blessed with hard working residents. Nowadays, Palompon stands as the center of commerce and trade in the northwestern municipalities of Leyte. It has a teaming population of 55,324 (as of 2007).
Adopted as Palompon's Patron Saint in 1852, St. Francis Xavier since then has been believed by its pious and religious zealots as source of countless divine blessings and miraculous interventions. In a capsule, this is Palompon- an ideal place for investments. Palomponganons are deeply religious people who adhere to high moral standards.
Answering a long felt need to have a religious institution, a group of civic- minded Palomponganons decided to open a school for the spiritual and moral development of the youth. The school is named Colegio de San Francisco Javier which connotes St. Francis Xavier's untiring zeal as preacher and best educator for the glory of God. This is a non-stock, non-profit school which gives support for the continued formation of the youth.
The establishment started in 1966 under the administration of Rev. Fr. Sergio Osmeña. The board of trustees was composed of laymen: Mr. Adolfo Alvarez Sr., President: Dr. Antero Bongbong, Vice President: Mr. Crispin Paloma, Secretary; and members: Judge Ildefonso Brocoy, Dr. Claros Marquez, Atty. Nemesio Buot, Jr.; Atty. Oliverio Diegor, Sr., Mr. Benjamin Olorvida, Mr. Patrick Sanchez, Sr., and Mr. Felipe Delgado. The directorship was later given to Fr. Francisco Fegi.
First and Second Year classes were opened on July 4, 1967. They were temporarily housed at the corner of Mabini and San Francisco Streets. Most Rev. Teotimo Pacis, DD, a Vincentian priest, became the bishop of Palo, Leyte, made possible in turning over the school to the Daughters of Charity of St. Vincent de Paul. He asked for Sisters and his petition was immediately granted by Sister Filomena Zulueta, D.C. Visitatrix and her Council. Colegio de San Francisco Javier was henceforth known as the First Catholic school run by the Daughters of Charity in Leyte. The first Sister Superior was Sr. Constancia Marilao, D.C. (a Palomponganon) with Sr. Consejo Mejorada, D.C., Sr. Vita Ureta,D.C., and Sr. Isabel Bitancur, D.C.
The year 1968 witnessed the construction of a concrete building donated by an American Veteran Major James A. Buchanan, ideally located near the church of St. Francis Xavier.
It was on July 6, 1970 that the school obtained recognition from the defunct Bureau of Education. In 1972, five rooms were constructed through the initiative of the D.C. Sisters with the help of the generous people of Palompon for the students who were temporarily occupying the social hall of the parish.
In 1980, the Xavier Community Development Center (XCDC) was established as the school's outreach services to the community of Palompon. The XCDC was affiliated and funded by the Christian Children Fund Incorporated, a foreign funding agency. The de Paul Building which was used by the XCDC & was later used as an Audio Visual Room of CSFJ is currently used as classrooms for the Elementary Department.
In 1985, a two-storey building was constructed through the initiative of Sr. Lourdes Peralta, D.C. – Principal and Sr. Raymunda Seagan, D.C. –Sister Superior of CSFJ and Colegio de Inmaculada Concepcion, Cebu with Sr. Margarita Duran, D.C. –Sister Superior of CIC.
CSFJ underwent Congregational Evaluation Visit(CEV) in 1988. This was another form of accreditation. The CEV team was consisted of Daughters of Charity (D.C.) and some lay collaborators who were also Philippine Accrediting Association of Schools, Colleges and Universities (PAASCU) Accreditors part of the criteria for evaluation was the DC-Schools System Development.
In 1990, through the effort of Sr. Eufemia Volpane, D.C., Directress/ Principal, another two concrete classrooms were constructed one of which is the canteen which is being used until today.
CSFJ marked its 25th anniversary last February 1991. It was attended by DC Sisters, Alumni, and Friends. It is in existence for 25 years and uninterrupted since its foundation. Palompon is fortunate to have this Catholic Vincentian Educational Institution.
In 2004, an Information Center was set-up through the initiative of Sr. Aranda Alcantara, D.C. with the PTCA and students' local servant leaders to facilitate communication with Parents, Alumni, and Visitors.
While the construction of the male comfort rooms, covered walk, renovation of classrooms, and wash area was made possible, through the efforts of Sr. Cristita Valdez, D.C., Servant Principal with the PTCA and the CSFJ Batch 2006 – 2009.
The school year 2015 -2016 was the formal turnover of the school to the Archdiocese of Palo where Fr. Ivan P. Petilos was appointed as a School Director. The members of the BOT are the following: Most Rev. John F. Du, D.D., Fr. Ric Marpa, Msgr. Jaime C. Villanueva, Fr. Chris Militante, and Fr. Ivan P. Petilos. Giovanni A. Pogoy was appointed as Corporate Secretary and Marichu Yap as Treasurer.
Last 2015, the wooden window blades of the two storey building was modified into glass blades which was sponsored by CSFJ Batch 1990 and the construction of two classrooms for Senior High School through the collaboration of Fr. Dennis Sevilla and his parishioners in U.S.A.
On February 24, 2017, the Home Economics Building was formally turned over to the school. This was constructed for the benefit of the student survivors of Typhoon Yolanda (Haiyan) that hit this place on November 8, 2013. This project was implemented by Justice, Peace and Integrity of Creation Integrated Development Center (JPIC-IDC, Inc.) in collaboration with the Society of the Divine World (SVD) Philippines Southern Province and Colegio de San Francisco Javier, Inc. with funding support for the friends and benefactors of the SVD Mission Procure St. Augustine, Germany.
Through their help also, the school officially opened its Elementary Department, grades 1 to 3 for the school year 2017-2018. Last school year 2020-2021, grades 4-6 were opened.
In the School Year 2021-2022, with the General Reshuffle of Pastoral Assignments of the Priests of the Archdiocese of Palo, Archbishop John F. Du appointed Fr. Angelo Nikko O. Brosas to replace Fr. Ivan P. Petilos as School Director. On May 2021 Fr. Ivan P. Petilos formally turned-over the Directoship of CSFJ to Fr. Angelo Nikko o. Brosas. This also came with the composition of the New BOT with Archbishop John F. Du, Fr. Ivan P. Petilos, Fr. Castulo Aaron Quilaneta, Fr. Herculano Tabada & Fr. Angelo Nikko O. Brosas as members and Mr. Giovanni A. Pogoy as Corporate Secretary and Ms. Marichu Yap as Treasurer.
We believe that with the whole CSFJ Academe's commitment, dedication, and patronage, the school stands through the years as a Religious Institution of learning.